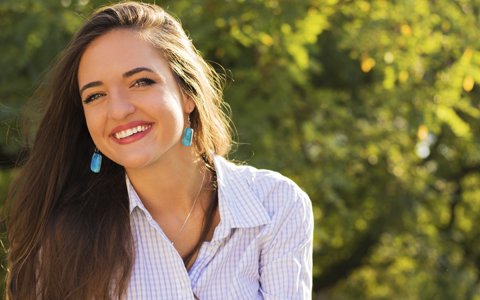 Stains happen. So does age. Both of these discolor your teeth. The good news is that discoloration does not have to be permanent! In this age of swiftly-developing technology, the whitening process is easier and safer than ever.
Southill Dental Group takes advantage of these advancements, so we can offer you whitening treatments that are comfortable, convenient, and extremely effective.
What Are My Options?
Are you busy? Do you need something that you can do in your own time table? For you, we offer in-home whitening.
Our products are superior to drug store whitening kits and toothpastes. They are safe, effective and available to you.
At Home
Our take-home options offer great results in a more convenient , do-it-yourself package, allowing your treatment to take place on your terms.
Our take-home brand is Opalescence. Here's is how it works:
Come in for a quick consultation
Our Opalescence product includes a thick whitening solution and custom- made trays. We will provide instructions regarding how often and how long to wear the trays at home.
We also have Opalescence GO kits which include prefabricated trays, ready for use at home.
After this simple process, you will love your smile again!
Ready for a Radiant Smile?
You're going to love the way you look and feel with your glowing smile. Give us a call to set up your consultation today!