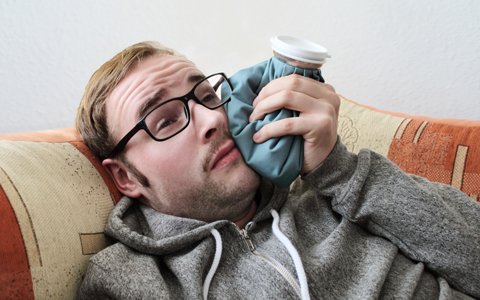 A dental emergency can be a stressful situation. When dental work malfunctions, a tooth falls out, a painful toothache strikes, or your tooth cracks or breaks, you can turn to Southill Dental Group!
We serve all of your dental needs promptly. This includes appointments for same-day patients!
What to Do in a Dental Emergency
Consider the following advice if you think you are experiencing a dental emergency:
Avulsed Tooth: If a permanent tooth is knocked out of the mouth, find it and keep it moist. Hold the tooth without touching the roots and rinse it gently. If you can, reinsert the tooth into the socket. If not, place the tooth in a glass or bag of milk.Call our office immediately! We will do all we can to save the tooth.
Cracked Tooth: A cracked tooth is a gateway for dangerous bacteria. Rinse your mouth with warm water and apply a cold compress to minimize swelling. Schedule an appointment as soon as possible.
Lip, Tongue, or Cheek Injury: If you bite or injure your lip, tongue, or cheek, clean the area and apply a cold compress. If the bleeding won't stop, visit the emergency room.
Lost or Broken Dental Work: When a filling or crown falls out, a bracket breaks, or a bridge becomes loose, call us to schedule an emergency appointment.Avoid chewing on the area and be sure to keep it very clean. Place anything that falls out into a plastic bag. Bring it into the office with you.
Severe Toothache: Experiencing a painful toothache? Rinse your mouth gently with lukewarm water to remove any food or debris that may be causing pain. If the toothache persists, call us for a quick exam to find out what is causing the pain.
Our friendly staff is happy to help you through your dental emergency.
During your Emergency Visit
We will give you the personal care you need most during your emergency visit. Here is what you can expect when you come to Southill Dental Group for emergency care:
Your dentist will ask you questions about the incident and examine the area.
We will likely take x-rays and photographs to glean more information.
Your dentist will properly diagnose the issue and create a treatment plan with you.
We will provide a solution that will keep you comfortable and healthy.
If necessary, we'll schedule a follow-up appointment.
Don't ignore a dental emergency. The earlier we tackle it, the easier and more affordable the treatment will be. Southill Dental Group always has your best interests in mind.
We Are Here to Help!
If you are experiencing a dental emergency, give us a call right away.